Design your career and leverage your strengths with our 1:1 coaching to become a true agile leader.
Unique Individuals Coached
A career in agile coaching and leadership is extremely rewarding!
But not without its challenges.
With businesses transforming so radically, organizations today face very complex problems and fast paced change. A new set of skills is required to navigate organizational change effectively.

We help you coach and lead joyful, productive, agile teams and drive results in your organizations, no matter your background or your industry.
Coaching is a thought-Provoking, collaborative Process
Unlock your true potential in a powerful collaboration, one-on-one, where you are on the driver's seat.
Enroll in coaching for 6 or 12 weeks
Design and follow a growth roadmap
Unleash your unique leadership
Our coaching and mentoring are the perfect package if you are looking to:
Want to see what coaching can do for you?
Book a FREE discovery call today to find out!
"Petula is a highly professional coach who builds a climate of trust from the first second. I especially appreciate how her expertise as business owner, leader, trainer, and agile coach complements her solutions focused coaching."
"The first thing that comes to my mind to describe her is "a natural talent". In every single session I have been able to come up with a small action plan that I have been able to execute quite successfully. Petula is an amazing coach who is equally caring while making you think with her thought-provoking questions. I appreciate her skill to listen and pinpoint the relevant parts in our conversations."
"Petula is an excellent coach. Our coaching conversations helped me immensely to successfully navigate a professional situation as a solopreneur. I got more clarity on my strengths and unique offerings which enabled me to put an enhanced business structure in place. It also helped me get more focused on my priorities which were impacting the work outputs."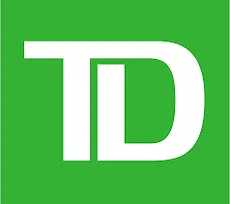 …and other private practices around the globe!
Become a Change Catalyst in Your Organization
Get this FREE booklet today to discover the 7 Future-Ready Skills that you must develop to lead agile change! Simply fill out the form below:
Are you representing a team or company?
Whether you are an ambitious leader or one in the making  we can help you.